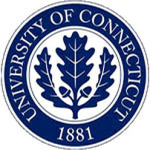 The FDC Program is a professional development course and credentialing program through the University of Connecticut for frontline family workers to learn and practice skills of strength-based family support. FDC offers an experiential and supportive adult learning environment that promotes discussion and reflection.
Enrollment for the current session of the FDC program is now closed.  Enrollment for the next class should begin in mid-September.
Those applicants whose applications have been accepted are advised to immediately order the course materials.  Materials may be ordered through the order form downloadable here.
Also available is a collection of frequently asked questions about the Family Development Credential Program; that document can be downloaded here.