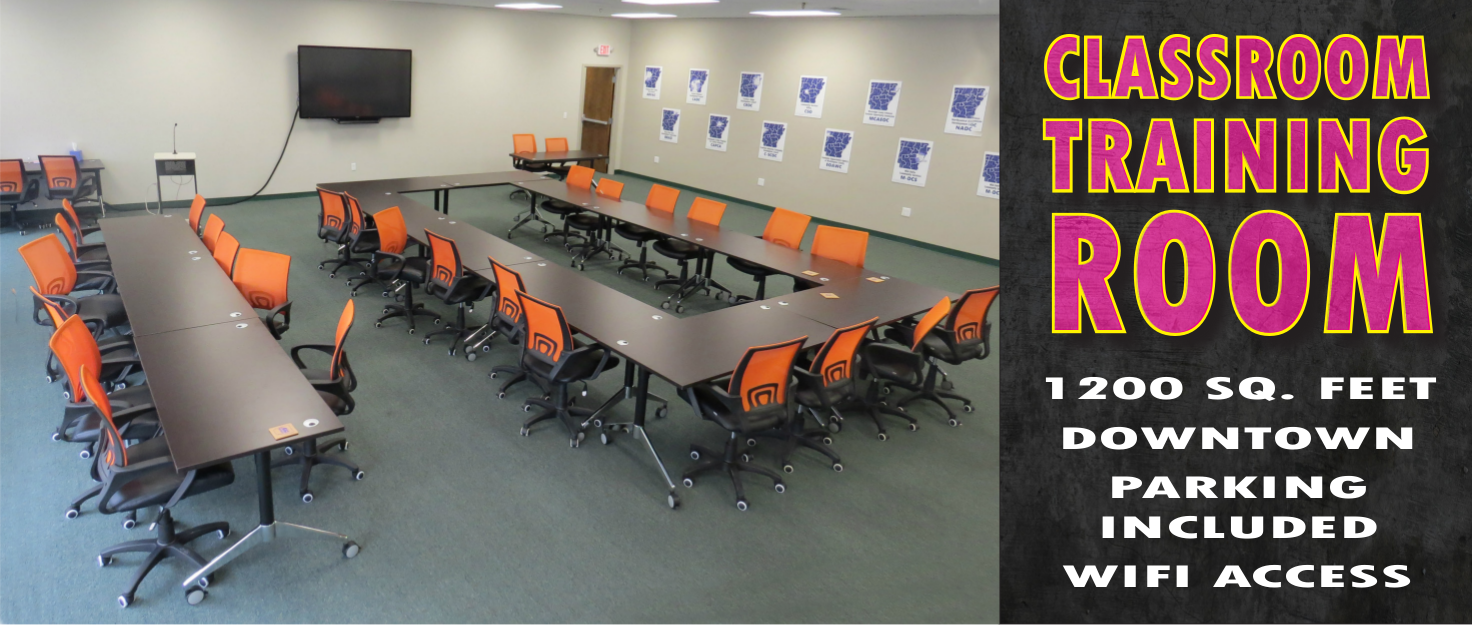 ACAAA is making its Training Center available for rent at a nonprofit/small business* rate of $150/day and a for-profit rate of $200/day.  Features include:
1200 square foot training space that can be configured into classroom or hollow-square style arrangement
80-inch HD touchscreen interactive display
Sound system: gooseneck/lectern microphone, lavaliere mic, and handheld mic all available
Remote controlled-camera
Wifi access
Downtown location at the corner of 6th & Ringo, just blocks from the State Capitol; some free lot parking available—paid parking garage within two blocks
Limited lunch catering menu available: $15.00 per person, includes ordering and food set-up.
Those interested are encouraged to contact ACAAA Executive Director Tomekia Moore by email at tmoore@acaaa.org or by phone at (501) 372-0807.  *"Small business" is defined as 10 employees or fewer.