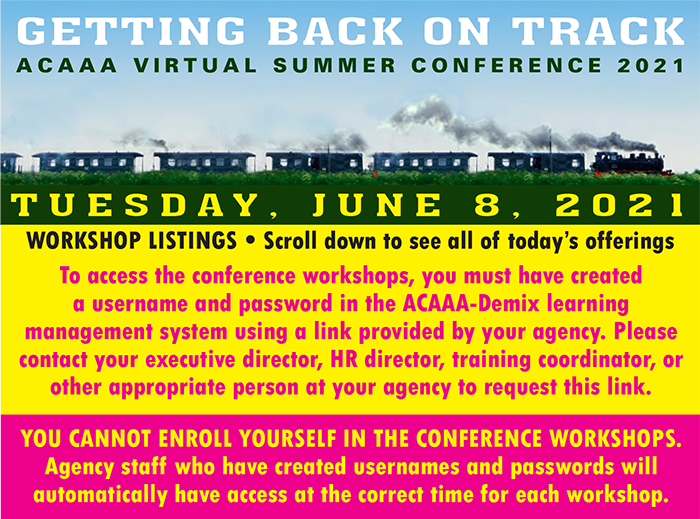 ---
Financial Oversight and Fraud Risk • 9:00 a.m. – 10:00 a.m.
Presenter: Melanie Herman, Executive Director • Nonprofit Risk Management Center
Learn from one of the leading experts in the nonprofit sector, Melanie Herman of the Nonprofit Risk Management Center, about how to strengthen fiscal oversight and reduce the risk of fraud at your agency.

---
Managing Service Delivery and Workplace Risks • 10:15 a.m. – 11:15 a.m.
Presenter: Melanie Herman, Executive Director • Nonprofit Risk Management Center
Experts are predicting that the COVID-19 pandemic is not the last emergent challenge that our nation is likely to face. Learn from a risk management expert how to manage service delivery processes and workplace risks while still providing crucial interventions to your communities.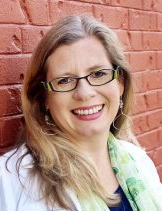 In a world that is fraught with danger, it is comforting to know that Melanie Lockwood Herman is holding on tight to the handlebars of the Nonprofit Risk Management Center. NRMC provides consulting services, innovative web applications, and practical educational resources that help nonprofit management and leadership teams take the bold risks necessary to advance their missions.
A prolific author of a more than a dozen comprehensive (and comprehensible!) guides on various risk management topics, Melanie has delivered countless workshops, seminars, and keynote presentations for organizations simply unwilling to leave success to chance. Melanie earned a Bachelor of Arts Degree in Urban Affairs from American University (Washington, DC) and a Juris Doctor from George Mason University (Arlington, VA). She is a member of the District of Columbia Bar Association.
In July 2020, Melanie was named to The NonProfit Times Power & Influence Top 50, whose editor has described her as "…the most in-demand expert in the nonprofit risk field…" and "the architect of the risk plans of some of the nation's largest nonprofits." This is Melanie's 12th appearance on the list: she was first recognized in 2007, and then again in 2008 and 2011-2019.
In addition to her professional career, Melanie is an active volunteer in both professional organizations and community-serving nonprofits. She currently serves on the boards of three national organizations: the American Foundation for the Blind, the National Human Services Assembly, and Camp Fire. Melanie is the former chair of the Legal Section Council of ASAE/The Center for Association Leadership, and during 2010-2013 she served on the Not-for-Profit Advisory Committee (NAC) of the Financial Accounting Standards Board.
---
What is ACAAA-Demix? • 1:00 p.m. – 1:45 p.m.
Presenter: Terry Bearden, Executive Director • Arkansas Community Action Agencies Association
ACAAA-Demix is ACAAA's new learning management system that is not only being used to host this conference but is also being developed as the professional development portal through which most of the training sessions and certification programs offered by ACAAA will be provided. We will be offering everything from Microsoft training to ROMA training to time management – you name it!
Some learning opportunities will be live… some will be recorded… some will be 15 minutes, some a few hours. Certification programs may take months! It's a one-size-fits all system!
ACAAA member agencies will also be provided with their own portals later this year so they can host agency- and program-specific training sessions!
We hope that our partners – like Arkansas DHS, TEFAP, and the Arkansas Energy Office can eventually host training sessions through ACAAA-Demix, as well.
Come take a tour!

Terry Bearden is the executive director of the Arkansas Community Action Agencies Association and serves as president of the Association of Nationally Certified ROMA Trainers and as vice-president of the Region VI Community Action Association boards of directors. She is a member of the NCAP Equity and Economic Mobility Commission, Arkansas Public Policy Panel Economic Justice and Civil Rights caucuses, Center of Excellence Steering Committee, State Association Think Tank, State Association ROMA Work Group, and CSBG Working Group. Terry is a Results-Oriented Management and Accountability (ROMA) Master Trainer, University of Connecticut Family Development Credential Program Instructor and Portfolio Advisor, and graduate of the University of Central Arkansas Community Development Institute–Central. Throughout her 20-year community action career, Terry has been a member of numerous coalitions, task forces, and work groups and has spoken, served on panels, and led workshops at local, state, regional, and national conferences.
---
The Pursuit of Equity • 2:00 p.m. – 3:30 p.m.
Presenter: Jimmy Warren, Founder and Creator • ArkanTalk
Equity. Diversity. Inclusion. Are they just buzzwords or are these important aspects of being a fair and impactful member of a community, state, and nation? Our presenter, Jimmy Warren, will discuss what the pursuit of equity means in a state like Arkansas and how we can all play important roles in developing equitable opportunities for all Arkansans.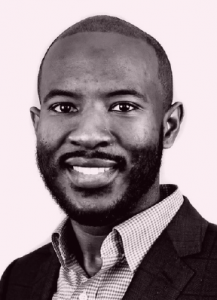 Jimmy Warren is fueled by immense creativity, commitment to community building, and delivering innovative solutions, Jimmy currently serves as a Political Communication Strategist for a family office.
As a lifelong education advocate, Jimmy holds a Master's Degree in Higher Education Administration and a Bachelor's Degree in Communication and Sociology from Arkansas Tech University. He has worked in the communications industry for over a decade, previously serving as Communications Coordinator at Pulaski County Government and holding leadership positions at Fortune 500 companies like Hewlett-Packard and Apple. Jimmy's dedication to service has led him to be a part of projects such as President Barack Obama's National Day of Service, where he served as a communications volunteer.
Driven by his commitment to community advocacy, Jimmy proudly served as the Chair for Training, Policy, and Procedures for positive Race and Community Relations interactions on Governor Asa Hutchinson's Law Advancement Task Force. He is also the President of the Arkansas Teen Court Association, which focuses on restoring youth through positive intervention.
He is the founder and creator of a digital talk show in partnership with the Arkansas Times, known as ArkanTalk, which showcases interviews with diverse movers & shakers around the Central Arkansas area.
He is an active member of the Arkansas Tech University Young Alumni Board, Conway Public School Foundation Board, and a Junior Achievement classroom volunteer. He has been recognized by the Conway Area Chamber of Commerce as the 2019 Young Minority Professional of the Year, and most recently as one of the Arkansas Business Publishing Group's most influential leaders in Arkansas.
In his spare time, Jimmy enjoys reading, participating in community service projects, and spending quality time with his wife Shakira and their two daughters, Amaya and Alivia.