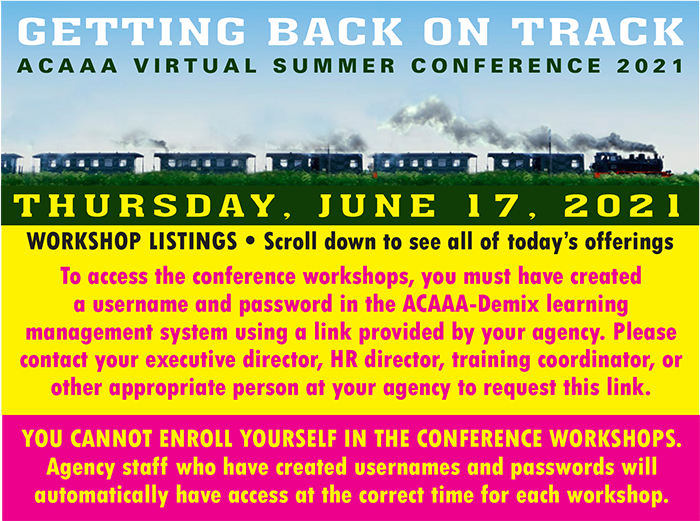 ---
Be a Leader Who Others Want to Follow  •  9:00 a.m. – 10:30 a.m.
Presenters: Chris & Melissa Rollins, Founders • Rollins Performance Group, Inc.
It has often been said that a leader has to connect with the heart before asking for a hand. In a day and age where so many people confuse a title, authority, and benefits with leadership, it's no wonder that so many people don't trust people in leadership roles today.
---
Discover Your Team's Potential – 10:45 a.m.  •  12:15 p.m.
Presenters: Chris & Melissa Rollins, Founders • Rollins Performance Group, Inc.
Does the cost of high turnover, low employee engagement, & low customer satisfaction keep you up at night? We can help you create an environment where your employees feel empowered, are highly engaged, live in a culture that provides world-class customer service, & where people don't just want to stay, but are waiting for the chance to work in your organization.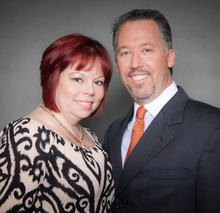 Chris and Melissa are the founders of Rollins Performance Group, Inc. They are international trainers and speakers who focus on developing the foundational principles of effective communication, leadership, and sales skills that are necessary to achieve sustainable organizational growth in today's rapidly shifting environments.
In addition to years of training and research, Chris provides a significant real-world practical perspective from his military and corporate careers.
Chris and Melissa are certified Executive Master Trainers and are Founding Partners of the global John Maxwell Team leadership organization.
About Rollins Performance Group, Inc.  •  At Rollins Performance Group, we help our clients understand human behavior principles so they can become more effective leaders that people want to follow and achieve greater consistent and sustainable sales results.
Whether we are speaking at an event or training a team, we are passionate about serving your room (or your Zoom) at the highest level. Everything we do and teach is built upon our proprietary 3C Model of High Performance. This structured process builds step upon step to help your team reach the pinnacle of sustained success.
Learn more about us at https://www.rollinsperformancegroup.com
---

Colaboración con Arkansas United • 1:00 p.m. – 2:00 p.m.
Presenter: Mireya Reith, Founding Executive Director • Arkansas United
Learn ways that community action agencies can collaborate with Arkansas United (AU) to ensure that the immigrant population in Arkansas has access to the supportive and transformative services offered by CAAs. Mireya Reith, AU CEO, will also outline the progress AU has made over the past decade in increasing the stability of immigrant individuals and families, as well as AU's plans for the future. She will also discuss the outcomes of the collaboration between AU and the community action network during COVID, the systemic issues that immigrant individuals and families face when seeking assistance, and how we can reduce those barriers.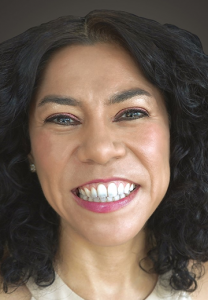 Mireya Reith is founding executive of Arkansas United, a nonprofit dedicated to empowering immigrants and their communities through rights advocacy and closing service gaps. Founded in 2012, Arkansas United boasts a network of more than 200 immigrant organizers and 800 members in 17 communities across Arkansas, and operates regional Immigrant Resource Centers in Springdale and Little Rock. Reith spent the first 14 years of her career in the field of international political development, working across five continents with nonprofits and the UN to engage marginalized communities in democratic processes. Reith was the first Latina appointed to the Arkansas State Board of Education, and the youngest chairperson in state history. She also serves on the boards of directors for the Fair Immigration Reform Movement (is the current co-chair), National Partnership for New Americans, and the National Immigration Forum, and amongst her recognitions, she received the White House Cesar Chavez Champions of Change Award in 2013.
Time Management  •  1:00 p.m. – 2:30 p.m.
Presenter: Dexta Jean Rodriguez, Professional Development Director • Arkansas Community Action Agencies Association
This workshop will help you connect with your values so you can recognize time-wasting habits that interfere with your productivity and rob you of your peace of mind. Proven strategies will inspire you, even if you are already a time management ninja, to make small changes that can impact your life.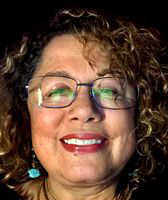 Dexta Jean Rodriguez is ACAAA's Professional Development Director. As a child, her family moved to Arkansas from Puerto Rico. She has worked for a dozen nonprofits as a volunteer, volunteer manager, program manager, or executive director. She has also been an award-winning freelance writer for the state newspaper as well as regional magazines and is a poet and visual artist. For the last eight years, she has taught art history, English composition, and college success classes at Arkansas Tech University and University of Arkansas Pulaski Technical College. She is currently in her dissertation for a PhD in Leadership from the University of Central Arkansas. Dexta is Hispanic, a descendent of the indigenous people of the Caribbean – and member of a Taino pueblo – and of Scots-Irish homesteaders that settled around Polk County. Dexta is the mother of four sons, including a deaf and trans son, and a 2021 graduating member of the UCA Community Development Institute. She is an encourager and loves to laugh.
---
Protecting the Natural State  •  2:45 p.m. – 3:45 p.m.
Presenter: Glen Hooks, Director • Arkansas Sierra Club
The mission of the Arkansas Chapter of the Sierra Club is to explore, enjoy, and protect the planet; to practice and promote the responsible use of the earth's ecosystems and resources; to educate and enlist humanity to protect and restore the quality of the natural and human environment; and to use all lawful means to carry out those objectives.
Hear from Glen Hooks, Arkansas Chapter Director, how Arkansans can join the Sierra Club's efforts to protect the beauty and well-being of the environment in the Natural State.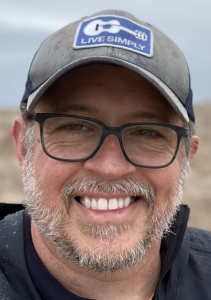 Glen Hooks is a lifelong Arkansan and current Director of the Arkansas Sierra Club, where he works primarily on clean energy, air, and water issues.  Prior to joining the Sierra Club staff in 2003, Glen served as a lawyer in private and public practice, as Director of the Arkansas Democratic Party, and as a lobbyist for groups like the ACLU and Planned Parenthood.  He is a graduate of Hendrix College and the UALR School of Law, and presently lives in North Little Rock with his partner and a hilarious 40-pound whippet mix named Sir Miles Jameson of Park Hill Way.