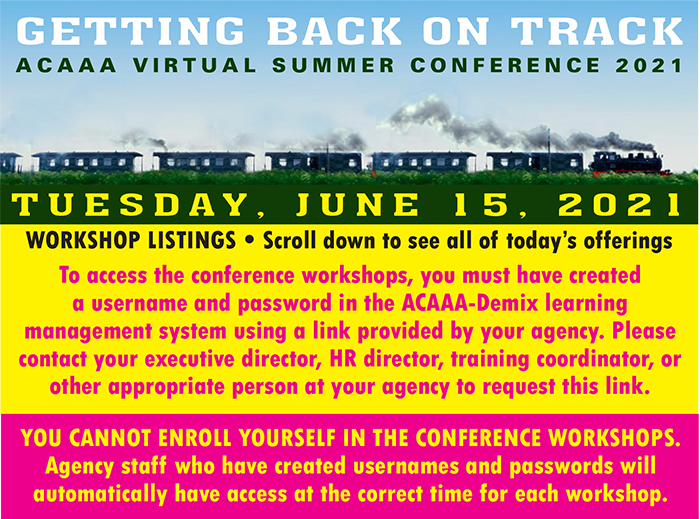 ---

The History of Progress Towards Racial Equity and How We Move Forward Together  •  10:00 a.m. – 11:30 a.m.
Presenter: Tiffany Pettus, Historian • Arkansas Martin Luther King, Jr. Commission
Learn from the staff historian at the Arkansas Martin Luther King, Jr. Commission how we can build on the past progress made in recognizing and addressing the racial inequities of our systems and culture. Hear why and where there is much work left to do and about ways we can work together for the common good.
The daughter of educators, a father who taught young soldiers electronics and mechanics during the Vietnam War, and a mother who taught public school for more than forty years, Tiffany Pettus is a Little Rock native and the staff historian at the Arkansas Martin Luther King, Jr. Commission. As a high school student Ms. Pettus won several awards for academic excellence in music, Spanish, and science-technology. Ms. Pettus holds a Bachelor of Arts degree in Speech, Theater and Mass Communications and Spanish, and a Master of Arts in Journalism from the University of Arkansas. She is a certified Spanish teacher and has lent her vocal talents and knowledge of music history to every radio genre from southern gospel to classic rock and roll.
As well as being a professional Spanish interpreter and communications specialist, she has a unique multifaceted background in several disciplines including journalism, television production, performing arts, education, graphic design, communications, Spanish education, and community outreach. Ms. Pettus has coordinated training in understanding and building relations within the Hispanic Community with several businesses, agencies and organizations including MEMS Ambulance Services, United Family Services, and the Little Rock Police Department.
Her research and work in the arts and Hispanic community has been recognized nationally by the National Association of Bilingual Educators and the National Association of Black Storytellers. She has presented her research on cross cultural and Latin American studies at several diversity conferences across the state and Southwest region. She hosted a multicultural dance festival at the Eisemann Center in Richardson, Texas.
Ms. Pettus is also a historian of rock and roll music, African American history, and a passionate doll collector. She is the author of one book that was published in Spanish and English, The Sweetness of Christmas, one play, When Maya Angelou Speaks, the World Listens, and a calendar, Dolls of Diversity, showcasing diverse dolls from across the world which included participation from famous artists Robert Tonner, the Effanbee Doll Company, fitness guru Richard Simmons, and Russian artist Anastasia Kourkinova.
In her spare time, Ms. Pettus works with non-profit organization Songbird Performing Arts Foundation which provides ballet, theater, orchestra lessons, and college tours to low income students throughout Central Arkansas.

Applying Six Sigma, Lean, and QRM Concepts to Nonprofit Programs  •  10:30 a.m. – 12:00 p.m.
Presenter: Jeff Bean, Senior Consultant in the Human Capital/Organizational Transformation Space • Deloitte
Nonprofit organizations are often told that they need to operate more like a *real* business. Jeff Bean, business management instructor for the University of Arkansas System, will share concepts and tools, drawn from Six Sigma, Lean, and Quick Response Manufacturing (QRM) business practices that you can put into practice to increase revenue, decrease costs, or increase stakeholder engagement or impact.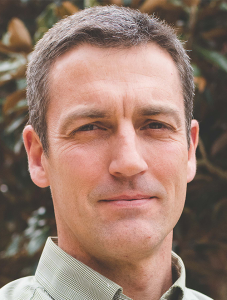 Jeff Bean works at the confluence of people, process, and technology/data and his education and experience reflect achievements at the intersection of psychology and business.
Jeff is a lifelong learner with a "learn-it-all" personality as he learns as much (if not more!) from teaching as he has taught and designed several courses in operations management, strategy, and others at University of Arkansas since 2007 while maintaining a fulltime corporate career.
Presently, he a Senior Consultant in the Human Capital/Organizational Transformation space at Deloitte. Prior to this, he was a Senior Internal Consultant at Leggett & Platt, a 100+ year old global manufacturer where he focused on solving problems at the intersection of people, process, and technology. This included cybersecurity training, user experience, technology adoption, and employee engagement, among others. His professional experience began with a 10-year career in the YMCA which including serving on the National Faculty and as well as operational roles across multiple business units. It was in the YMCA that he first experienced and began to deeply understand diversity and inclusion as he worked at with diverse urban populations.
At present, he has completed all coursework for his doctoral degree and recently defended his research proposal for his dissertation in Organizational Development at University of Arkansas which he expects to complete in the next few weeks.
---
Trauma in the Workplace  •  12:30 p.m. – 2:00 p.m.
Presenter: Beverly Buchanan, Community Services Block Grant Manager • DHS DCO Office of Community Services
This session will address ensuring that front line staff practice wellness and avoid burn out.
---
Let's Go to Work!  •  2:15 p.m. – 3:45 p.m.
Presenter: Beverly Buchanan, Community Services Block Grant Manager • DHS DCO Office of Community Services
Community Action Agencies can play a major role in guiding the unemployed in a post-pandemic job market.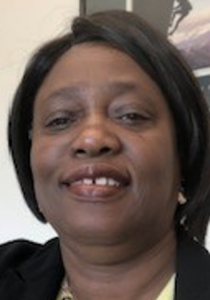 Beverly Buchanan was introduced to Community Action when she joined the Arkansas Department of Human Services in 2007 as a Community Services Block Grants Program Analyst, a position she held for 7 years before being promoted to Arkansas State Community Services Block Grant Manager.
Beverly is certified as a National Results Oriented Management and Accountability (ROMA) trainer (NCRT).
She currently serves as Region 6 representative for the National Data Task Force, is a member of several national subcommittees for Community Action. She is active in several grassroots efforts to organize and empower the local community in which she lives and to move the State forward in continuous change.
Beverly is the President of the Board of the National Association for State Community Services Programs.