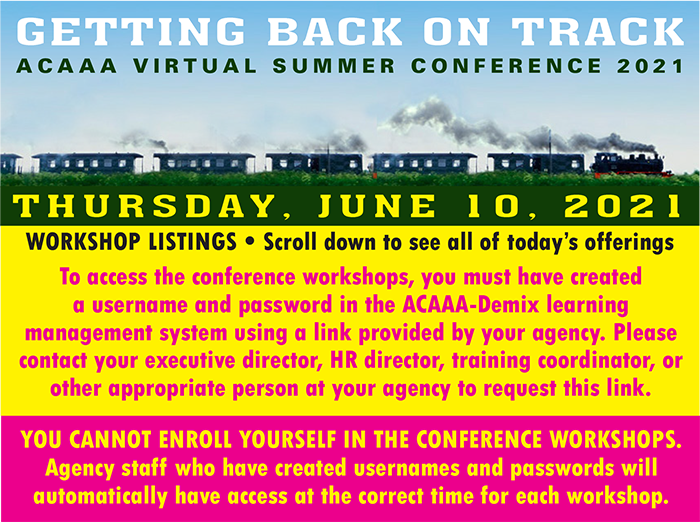 ---
Arkansas Voluntary Organizations Active in Disasters (VOAD)   •  9:00 a.m. – 10:00 a.m.
Presenter: Rhonda Sanders, CEO • Arkansas Foodbank / Chair • Arkansas Voluntary Organizations Active in Disasters
Arkansas VOAD is part of National VOAD, which is an association of organizations that mitigate and alleviate the impact of disasters, provides a forum promoting cooperation, communication, coordination and collaboration; and fosters more effective delivery of services to communities affected by disaster.​
Hear from Rhonda Sanders, who serves as the chair of the Arkansas chapter, about how community action agencies can join the efforts to ensure that Arkansas orgamizations can respond quickly and effectively when disaster strikes.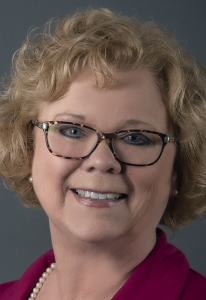 Rhonda Sanders is the CEO of the Arkansas Foodbank. The Arkansas Foodbank acquires, processes and distributes food and other services to 33 counties in Arkansas. Under her leadership in January of 2016 the Arkansas Foodbank and the Arkansas Rice Depot merged to form a new and stronger organization focused on helping those in need have access to nutritious food. Currently Rhonda serves as Co-chair of the Feeding America Contract Task Force and is the current past-chair for the Feeding America Policy Engagement and Advocacy Committee. Rhonda also serves as chair of Arkansas' state VOAD to coordinate disaster response efforts in the state.
Previously Rhonda served as the Executive Director of the Arkansas Hunger Relief Alliance, Arkansas' state association for food banks, for four years and worked for Arkansas Advocates for Children & Families for 14 years where she served as the Director of Health Policy and Legislative Affairs. She has spent most of her professional career working on policies and initiatives to improve access to nutritious foods and health for citizens of Arkansas. She is a graduate of Ouachita Baptist University with a degree in Accounting and received a Master in Public Health from the UAMS College of Public Health.
---

Re-thinking Training in Human Services – From Personal Finances to Organizational Development  •  10:00 a.m. – 11:30 a.m.
Presenter: Shawn B. Young, CEO/Founder • Financial Health Institute and Lab
At a time when organizations and staff are constantly asked to focus on the outcomes and efficacy of our programs, shouldn't our training practices have the same requirements? In this session, Shawn Young, founder of the Financial Health Institute, will facilitate a (hopefully fun) discussion on current and future training practices in human services that emphasizes the importance of training and its implementation and efficacy.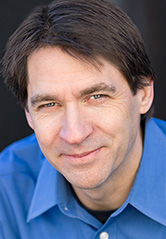 Recognizing the strong relationship among money, stress and health, Shawn B. Young has devoted the past decade to creating and delivering educational programs, seminars and workshops focused on life skill development, specifically targeted at helping people make changes to their financial and health behaviors. Based on extensive research into behavioral and neuro economics, and the physical and psychological effects of financial stress on individuals, families, and organizations, Shawn created the Financial Health Institute in 2012.
In his effort to help people make changes to their financial and health behaviors, he founded the non-profit organization Frontier Asset Building (2007), created the Colorado Asset Building Coalition (2008), and founded the Financial Health Institute in 2012. The Financial Health Institute is currently designing and/or delivering trainings regularly in 7 different states.
Shawn has created numerous educational programs, including: Bootstraps Asset Building Education Program (2009) – recently re-titiled "Cornerstone," Financial Health for Case Managers (2013), and the Personal Economics Program (2015). He has published three books, Bootstraps Asset Building Education Workbook," "Resolving Resolutions," and the "Success Journal." In the summer of 2016, Shawn led the development of "The Symposium on Scarcity," a two-day educational program that explored the impact of organizational scarcity on client outcomes.
Over the last 13 years, his organizations, programs, and efforts have helped over 55,000 people across the United States. Shawn delivers keynotes and trainings to hundreds of agencies across the U.S. He has been a featured presenter for the AARP Colorado, the National Head Start Association, Region 8 & 10 Community Action Conference, SCSEP 50th Anniversary Conference, Colorado TANF Professional Development Academy, Colorado Family Support Council, Power of Partnership Conference, and regularly presents at the Colorado Conference on Poverty. He has also been featured on two occasions at Forbes.com
Shawn and his organizations have been contracted or funded to create numerous curricula on topics like, Financial Literacy for Public Schools (State of Colorado), Finances and Health (Kaiser Permanente), Finance, Stress and Relapse Prevention (Salvation Army), Introductions to Personal Finance (Community College of Denver), and ResourceAbility – A systemic approach to improving Economic Security in the I/DD community (Rocky Mountain Human Service). Additionally, he sits on several Boards for organizations focusing on personal economic development and has served as a consultant to many organizations working on life skills/financial education development.
He has been recognized on multiple occasions for his innovation, service, and dedication by organizations such as the National Disability Institute and the Internal Revenue Service. In 2016, FHI received the "Right on the Money" Award from the Consumers United Association for FHI's Personal Economics Program. In 2019, FHI was recognized by mPowered with the the "Get Real" award.
Shawn holds Master's Degrees from the University of Arkansas and Michigan State University.
Nonprofit Finances: Establishing Lines of Credit and Managing Cash Flow  •  10:15 a.m. – 11:45 a.m.
Presenter: Jeremy Hurst, City President in Hernando, MS • Southern Bancorp
Learn from a banking representative the possible benefits and risks that nonprofit agencies can experience when accessing lines of credit. A discussion about ways that nonprofits can manage, and possibly increase, their cash flow is also part of this workshop.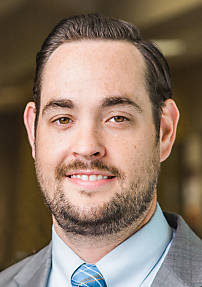 Jeremy Hurst is the City President in Hernando, MS, for Southern Bancorp. He's been with the bank for 4 years, and started with Southern in El Dorado, AR, where he is originally from. Jeremy graduated from El Dorado High School in 2001, and then went on to graduate from UALR with a bachelor's degree in Finance. In 2015, he graduated from Southern Arkansas University with a MBA, has attended the ABA National Commercial Lender School at SMU in Dallas, TX, and is a graduate of the Paul W. Barret Graduate School of Banking at Christian Brothers University in Memphis, TN.
Jeremy has been in the banking industry since 2005, and lives in Hernando, MS, with his wife Sunni, their two kids Emerson and Rex, as well as their two dogs Max and Mick. They have another baby on the way in July! Jeremy is a member of the Rotary Club of Hernando, as well as The Krewe of Hernando.
---
The Person Centered-Data Driven Organization  •  1:00 p.m. – 2:30 p.m.
Presenters: Frederick Richmond, President • The Center for Applied Management Practices, Inc.; and Joanne McLain, Vice President of Programs • Financial Health Institute
Human Service organizations are frequently characterized as data rich but information poor. They are competent data collectors usually in compliance with third party reporting requirements but rarely have the opportunity to review, interpret or synthesize the data into information that can be applied to the management of the organization.
"Data-drivenness is about building tools, abilities, and, most crucially, a culture that acts on data. It's about acquiring and analyzing data to make better decisions……Carl Anderson". "Without data you're just another person with an opinion……William Edwards Deming".
This workshop introduces the concept of data drivenness as a foundational basis for the delivery of human services in support of advocacy, marketing, case management, engagement of stakeholders and the broader focus of the organization.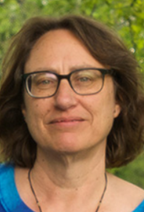 Joanne McLain is a counselor, coach, writer and artist. She designs curriculum for online, in person, and blended courses. She has over thirty years of experience working with people to help them gain skills to create the life they want to live. Her experience includes six years with a rural Department of Human Services, where she was the Deputy Director and managed family programs including services for families involved in child welfare, adult protection, and all benefits programs.
She has been a mental health and substance abuse counselor in a variety of settings, including community mental health centers, private practice, nursing homes, a volunteer fire department, emergency rooms, and inpatient units. Joanne has a Master's Degree in Psychology, is a Licensed Professional Counselor and Licensed Addictions Counselor. She also earned a Ph.D. in Educational Leadership and Innovation from the University of Colorado Denver.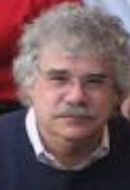 Frederick Richmond is the Founder and President of The Center for Applied Management Practices (CAMP) which has offices in Pennsylvania and Colorado. CAMP's focus is to improve the management capacity of nonprofit and public health and human services organizations through the provision of management training, innovative programming and state-of-the-art web-based software applications. In 1998 in partnership with the Community Action Association of Pennsylvania, Fred co-founded the National ROMA Peer-to-Peer Training Program. He is the co-author of two books, Introduction to Results-Oriented Management and Accountability and the Accountable Case Manager. Fred has a MS/MHA and was formally trained and worked as a hospital administrator. He served four years as an officer in the U.S. Public Health Service and held executive positions in state government and the nonprofit sector before founding CAMP in 1996. While working in the nonprofit sector in Pennsylvania as an Executive Director and human services lobbyist, Fred was part of the team that created the Children's Health Insurance Program (CHIP) which became the model for the current national program.